Jan 1, 2022.
It's been a crazy year of highs and lows, big changes and big reveals for me. A Summary.
Let's talk film work first:
I had the pleasure of Script Supervising 1 kids show for Disney (hello childhood dream!) and a series of 3 kids movies for Netflix, all of which I hope you love as much I do!  Though, I am considering my future and what other creative pursuits I could take in the new year.
Flowers & Fuck Off
I was inspired and encouraged by the amazing Courtney Lyons of That Zap Girl (https://thatzapgirl.com/) to start my own business. The hard question I had to ask was, "What is a business I can run, that I also WANT to run?" Which lead to take a hard look at my interests, my talents and to an extent, my sense of humour. I wanted to leverage my photography while promoting mental health and setting boundaries, but in a way that I could fully get behind and hopefully giggle at. So, Flowers & Fuck Off was born!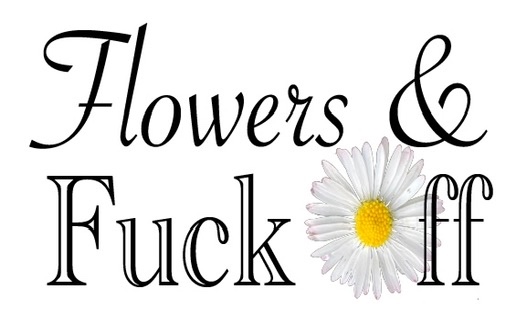 I went from having almost no experience making websites to making an online store (again, endless thanks to Courtney for making it all possible) I launched my www.flowersandfuckoff.com, a Print-On-Demand clothing store (that will be expanding it's content in the new year to include non-clothing items) using my original designs, as well as the Facebook and Instagram pages at the end of November 2021 and even started a community group for creatives to keep each other inspired and accountable. I currently have a variety of clothing options and designs available, from T-shirts and hoodies, to tights, kimonos, lounge pants, dresses, skirts and more! I even signed up for Tikok and have been exploring flexing my creativity on that platform as well to help promote my store.
Wanna know more or keep in touch? Connect with me at:
Flowers & Fuck Off Mailing List sign up: www.flowersandfuckoff.com/
Instagram www.instagram.com/FlowersAndFuckOff
TikTok: www.tiktok.com/FlowersAndFuckOff
Facebook: www.facebook.com/FlowersAndFckOff
Keeping Creative Together Facebook Community Group: https://www.facebook.com/groups/keepingcreativetogether
Photography!
Some of you may have seen my blog post earlier this month about starting social media accounts specifically for my Photography. I've always enjoyed photography but didn't believe my stuff was good enough to really do anything with. But then, a friend tagged me on an Instagram post, commenting I was their favourite wildlife photographer, which took me by surprise and I started allowing myself to think about my photos from a different perspective. I took a chance and submitted a photo of a rainbow I took from my balcony to CBC and got featured on Twitter! See it here:  https://twitter.com/cbcnewsbc/status/1456424576905269248/photo/1. That encouraged me enough to enter a photo contest on Instagram, where I ended up winning as a random selection! Check out CPAWS BC Photo contest winners here: https://www.instagram.com/p/CWtghHPBZvv/?utm_source=ig_web_copy_link. So, I'm finally starting to take myself seriously as a photographer and a creator. I signed up for the Adobe Max Conference and upped my lightroom skills. Which has unlocked a new level of excitement and self-appreciation in myself and my creativity and I decided to launch Cassandra Frechette Photography on Facebook and Instagram and have plans to redesign CassandraFrechette.com to feature my portfolios and make prints available for sale.
Wanna check out more of my photography and keep updated on what's coming follow me at:
Instagram: www.instagram.com/CassandraFrechettePhoto
Facebook: www.facebook.com/Cassandra.Frechette.Photography
Couple of Other Highlights of the Year:
Got to travel a little bit within BC. Sooke was beautiful, and checked out Tulameen for the first time.
Bought my first SUV this year. Steve and I got a Hyundai Tuscon, and I gotta admit, that was probably the most money I have ever spent on a single object and it was hard to part with.
Went to visit Ontario for the first time in 3 years and got to see both my and Steve's family, as well as reconnect with some really amazing friends in Toronto.
Made some new friends on and off set.
LEARNING:
There were a lot of opportunities to learn new things over this past year, so here is a quick summary of some of the things I participated in:
I did an Entrepreneur Bootcamp to learn how to start an online business, including how to make a website and online store.
I took some mini courses I took, one was about building an art based business from Stacey Bloomfield of Gingiber and then later in the year, and Bonnie Christine's 5 Day Pattern Making Challenge, which was a lot of fun.
I was lucky enough to be able to participate in the Adobe Max Conference online. I was able to up some of my Lightroom skills and got really excited about my Photography again.
Signed up for Linked in Learning and took courses in Diversity, Inclusion and belonging, SEO, Social Media Marketing and FileMaker Pro.
Learned how to Kayak with Intro to Sea Kayaking at Jericho Beach Kayak centre.
Also, learned how to Stand Up Paddle Board at Deep Cove.
Which brings me to now.
Looking forward to 2022:
My Word of the Year is Balance. It's time for me to come to terms with myself, my life and all the opposing forces pulling me in all directions and find my balance. I always feel like I'm falling off the tightrope one way or another, so it's time to find ways to stay on the line and keep myself stable.
Hopes and Intentions:
-Continue to build and expand Flowers & Fuck off (More designs and products to come and as well as an Etsy storefront and, possibly a 2nd more family version of my brand called Flowers and Flock Off.)
-Start a new blog, known as The Blog of Fuckery, to go side by side with www.FlowersAndFuckOff.com.
-Get a following on Tiktok and expand my reach on Instagram using Instagram Reels.
-Get comfortable being on camera and hearing my own voice.
-Redesign CassandraFrechette.com to include my Photography and Design Portfolios.
-Make Canvas and wood prints of my photography, as well as greeting cards made from my photographs, available for purchase online.
-Launch Graphic Design, Surface Pattern Design and Photography Portfolios using Adobe Behance.
-Want to have 1 design or product available to sell in a local store.
-Look into licensing my Surface Pattern Designs and Photographs to other companies.
-Build an online course about Productivity and Keeping yourself on Schedule.
-Start building an online course about exploring your creative process.
-Looking into moving off Set more this year.
-Learn Calligraphy and up my hand lettering skills.
-Learn HTML and CSS and improve my skills with technology.
-Healing, both mentally and physically.
WANNA KEEP IN TOUCH AND SEE WHERE ME AND MY BUSINESSES ARE GOING NEXT, OR JUST SAY HI? CONNECT WITH ME ON SOCIAL MEDIA:
Flowers & Fuck Off: www.flowersandfuckoff.com/
Instagram www.instagram.com/FlowersAndFuckOff
TikTok: www.tiktok.com/FlowersAndFuckOff
Facebook: www.facebook.com/FlowersAndFckOff
Keeping Creative Together Facebook Community Group: https://www.facebook.com/groups/keepingcreativetogether
Photography:
Instagram: www.instagram.com/CassandraFrechettePhoto